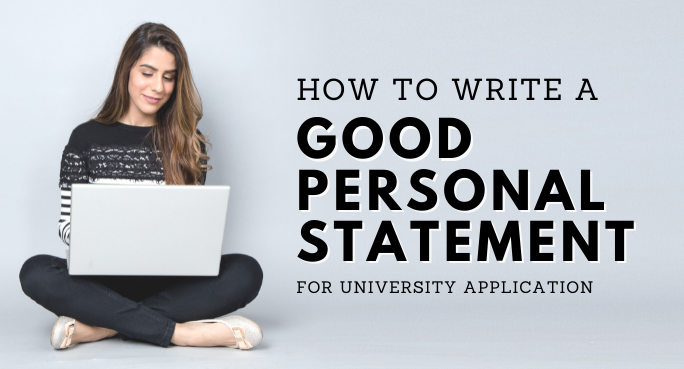 How to Make Your Personal Statement Stand Out? | University Application
Oi, time to go for a higher level of study right? Thinking of applying to your favourite universities overseas? Here's that one thing that plays a very important part in your student visa application – the Statement of Purpose(also known as Personal Statement).
What is an SOP/Personal Statement, you ask?
A statement of Purpose is an essay that states an applicant's purpose and intention while applying to a particular course in a university (just like when you want to confess your feelings to someone, you send him/her a long message saying why he/she should accept you to be the bf/gf…) Let's look at how to write an effective SOP that will help your chances of getting accepted into your desired university.
Your SOP plays a very important role in your selection process and that is why you should start with it at the earliest. The sooner you start, the more time you will have to improvise it. You want to do it last minute? Fine. But you gotta make sure your inspiration and brain juice are on fire (not recommended tho).

While writing a statement of purpose, you are bound to be confused with tons of questions like –

• How do I ensure that my preferred university accepts my application?
• What am I good at and how do I emphasize it in my SOP?
• Do I list out all my achievements?
• Do I have the necessary grades and achievements?
Start reading to understand how you can write an effective SOP that will make your application stand out.

Your statement of purpose must concisely explain your intentions in choosing your desired course. Do not try too hard to sound impressive or convincing. It is important that your SOP is honest and reflects your personality, intentions and aspirations. Your primary goal is not to convince the reader, but to express your intentions and aspirations.
Your writing has to be coherent and cohesive. Instead of simply describing your opinions and interests, be analytical. Express your interests and validate them with suitable examples that will help the examiner understand why you are an eligible candidate.
Academics =/ Everything
The examiner would wish to get a wholesome understanding of the candidate. Therefore, talk about other things besides your educational qualifications. Show them you are good academically and non-academically. You may consider including:-
Your part-time jobs and internships
Your volunteering experience
Your strengths and weaknesses
Your leadership positions
Your achievements and awards
And other useful skills you might have
Conclude it with your goals
You must elaborate on how you wish to benefit from your chosen field of study. Don't just talk about why you like the course. Talk in detail about it aligns with your goals. Explain how choosing this course will help you achieve your ambitions and career goals in the future.
While it might seem a little tricky, writing a good statement of purpose is all about how well you can express your interests and capabilities. Want to get started now? Get in touch with our education counsellors at AECC Global. We'll help you kickstart your study abroad journey.

---
By accepting you will be accessing a service provided by a third-party external to https://aeccglobal.com/